It's Thursday, Oct. 18, 2018. Here's what you need to start your day:
1. Khashoggi column calls for free press in Middle East
In his final column written before he disappeared, Washington Post writer and U.S. resident Jamal Khashoggi discussed the need for a free press in the Middle East.
"Arab governments have been given free rein to continue silencing the media at an increasing rate," he wrote for the Washington Post. "There was a time when journalists believed the Internet would liberate information from the censorship and control associated with print media."
It's been more than two weeks since Khashoggi went missing after entering the Saudi consulate in Istanbul. Turkish officials have accused Saudi Arabia of murdering the columnist. A close friend of Khashoggi told ABC News that the Turkish government claimed to have audio recordings of him being interrogated and murdered inside the consulate.
The Saudi government has denied the accusations and the White House has withheld judgment on Khashoggi's disappearance, despite lawmakers and U.S. business leaders condemning the Saudis. President Donald Trump on Wednesday denied he was providing cover for the Saudi government.
ABC News' Molly Hunter joins us from Istanbul and breaks down the latest with the investigation.
2. Trump calls for budget cuts as deficit hits 6-year high
Earlier this week, the Treasury Department reported that the government ran up a $779 billion deficit, its highest level in six years. President Donald Trump addressed government spending on Wednesday with a "one-year nickel plan," telling Cabinet members to figure out how to make cuts of 5 percent in their respective agencies.
Democrats are pouncing on the deficit ahead of the midterms and pointing fingers at the GOP tax law, according to ABC News' Ali Rogin: "The administration pledged that their tax cuts would in fact reduce the deficit."
3. FiveThirtyEight forecast: Democrats projected to win governorships
The gubernatorial races in the midterms show the clearest signs of a "blue wave" this year, according to FiveThirtyEight's forecast launched Wednesday, particularly in high-population states.
FiveThirtyEight Editor-in-Chief Nate Silver tells us Democrats are projected to wind up with governorships in states representing 60 percent of the U.S. population, potentially significant for the redistricting process after 2020.
"If Democrats won governorships in all these high-population swing states, then that prevents them from losing out in the redistricting process as badly as they did, frankly, in 2010, which still has lots of reverberations today."
4. 19 killed in school attack in Crimea
An 18-year-old student opened fire on his classmates at a college in Crimea on Wednesday, killing at least 19 people, local officials said. The attacker also set off a bomb planted in the cafeteria at the state polytechnic college, before killing himself.
Russian authorities initially treated the situation as a terrorist attack because they struggled to believe it was a mass murder school shooting incident, according to ABC News' Patrick Reevell in Moscow: "What's notable in Russia is that this is really the first time that anyone can remember such a school shooting."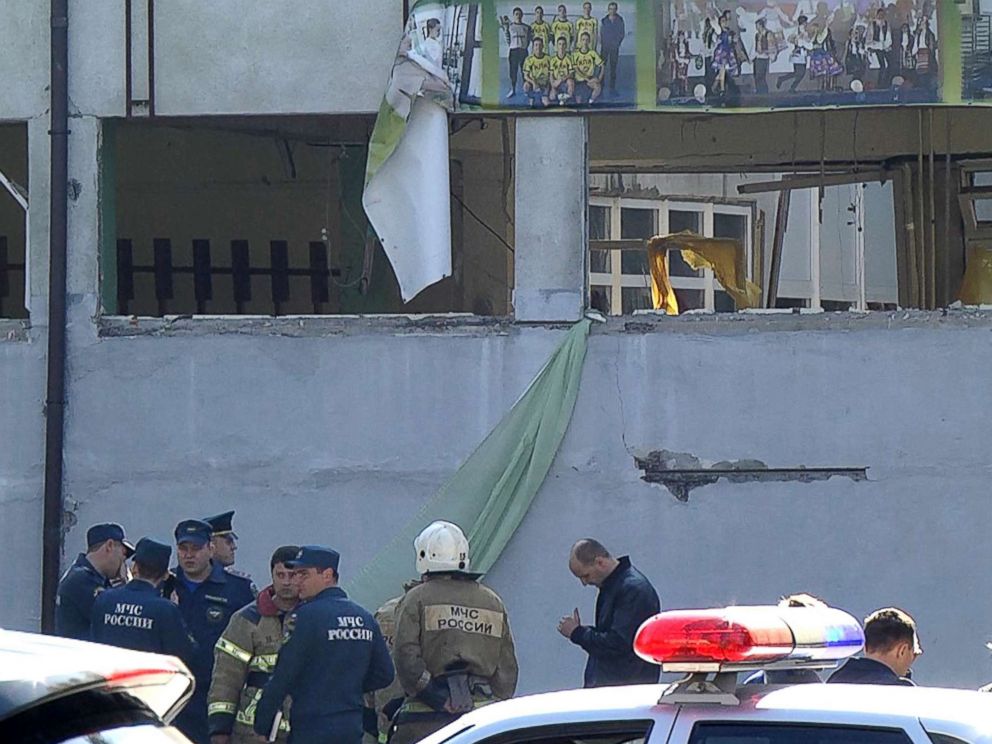 5. Viral obituary addresses drug addiction: 'Maddie is one face of this'
An obituary in a local paper went viral this week as thousands of people related to the heartbreak of losing someone to drug addiction.
"We believed as we always did that she would overcome her disease and make the life for herself we knew she deserved," Kate O'Neill wrote for Vermont's Seven Days. "We believed this until the moment she took her last breath. But her addiction stalked her and stole her once again."
O'Neill shared her sister Madelyn Linsenmeir's last moments with us and talked about the growing opioid epidemic in the U.S.: "Maddie is one face of this and this is happening all the time to families all over the country."
In other news:
Still time to get lucky: Powerball continues climb, Mega Millions jackpot soars to $900 million: No one won the big prize in Powerball on Wednesday while the prize for Friday's Mega Millions jackpot crept past $900 million earlier in the day. The winning numbers for Powerball, a comparatively meager sum of just $345 million, were 3-57-64-68-69 and a Powerball of 15. One person in Florida won $2 million, while tickets in New Jersey, Massachusetts and Kentucky each were worth $1 million.
Scandal continues: Former USA Gymnastics president arrested for alleged tampering in Nassar case: Steve Penny, former president of USA Gymnastics, was arrested Wednesday night for allegedly tampering with evidence in the case of disgraced team doctor Larry Nassar. Penny was arrested by the U.S. Marshals service in Tennessee on a warrant issued by the state of Texas. He was indicted by a grand jury on a charge of tampering with evidence, a felony, on Sept. 28.
Economic collapse: 3 dead in Venezuela after widespread outage leaves hospitals without power: Three people, including a newborn, have died in Venezuela after an hours-long power outage in 16 states left hospitals with no power, a persistent problem in what is already a struggling nation. The explosion of an electrical transformer in the interior of Venezuela left most of the country without power on Monday and Tuesday, Luis Motta Dominguez, the Minister of Electric Energy, said in a video on Instagram.
Company crash: MoviePass under investigation for misleading investors: Source: The New York attorney general's office has launched an investigation into whether the parent company of MoviePass, Helios and Matheson, misled investors about their finances, a source familiar with the investigation confirmed to ABC News. Attorney General Barbara Underwood opened the investigation under her authority to protect investors in companies that are publicly traded on the exchanges located in New York.
Say what?: Rapper Cardi B shares the one thing no told her about pregnancy: Rapper and new mom Cardi B said she's loving motherhood so far, but she's a little upset that no one warned her about the difficulties of childbirth. "I am enjoying it. It's the best. It's like, oh my gosh," she said during an interview on "Jimmy Kimmel Live" Tuesday. "I should have had you when I was a teenager. Is this what I was missing my whole life? I love you."
From our partners at FiveThirtyEight:

Forecasting the races for governor
'Nightline' Rewind: Here's what you missed last night:
Family of woman killed in 'cold medicine murder' haunted by regret: The family of Lauren Phelps, who was murdered by her husband last year, said they are speaking out to warn other families about the signs of domestic violence.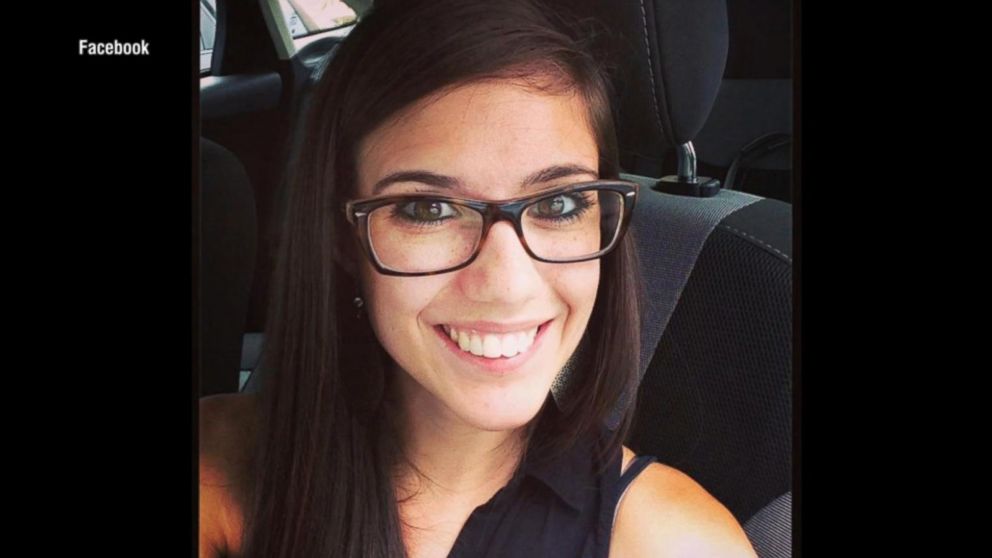 The war on whaling: Activists, industry fight over hunting the gentle sea giants: Iceland is just one of two countries in the world that allow commercial whaling in defiance of the International Whaling Commission's ban on whaling.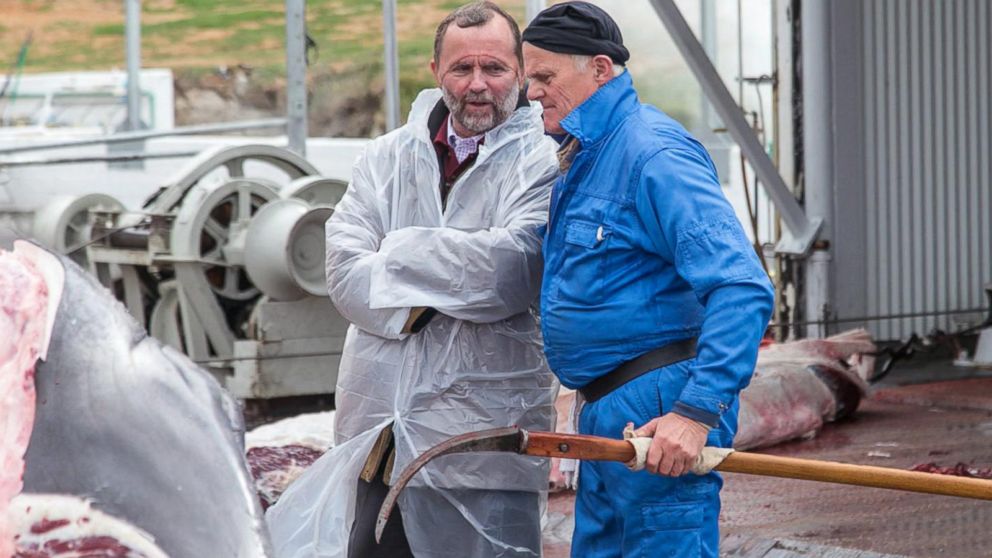 On this day in history:

Oct. 18, 2007 — After years in exile, Benazir Bhutto returns to Pakistan.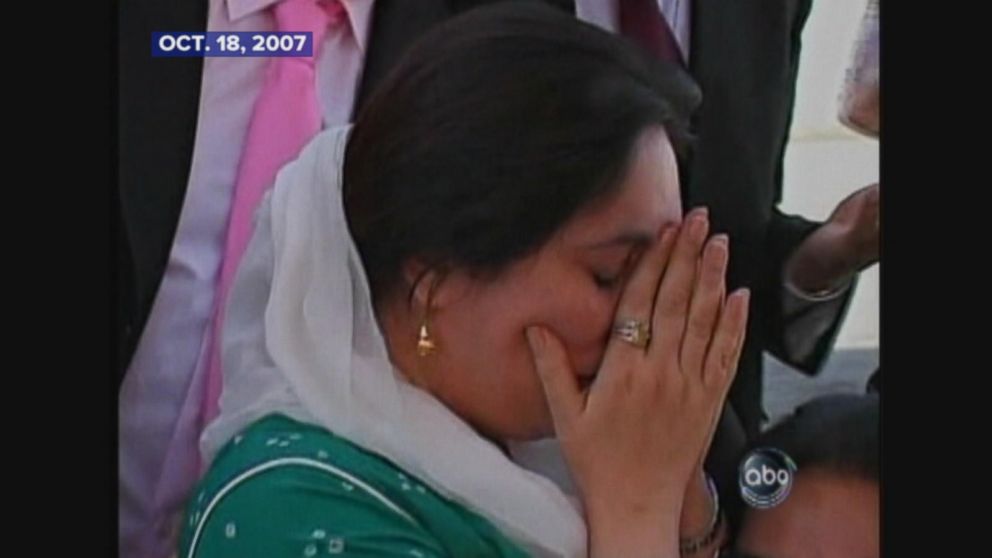 Today's must-see photo:
A man walks through a beachfront neighborhood that was decimated by Hurricane Michael, Oct. 16, 2018, in Mexico Beach, Florida. (Photo credit: Scott Olson/Getty Images)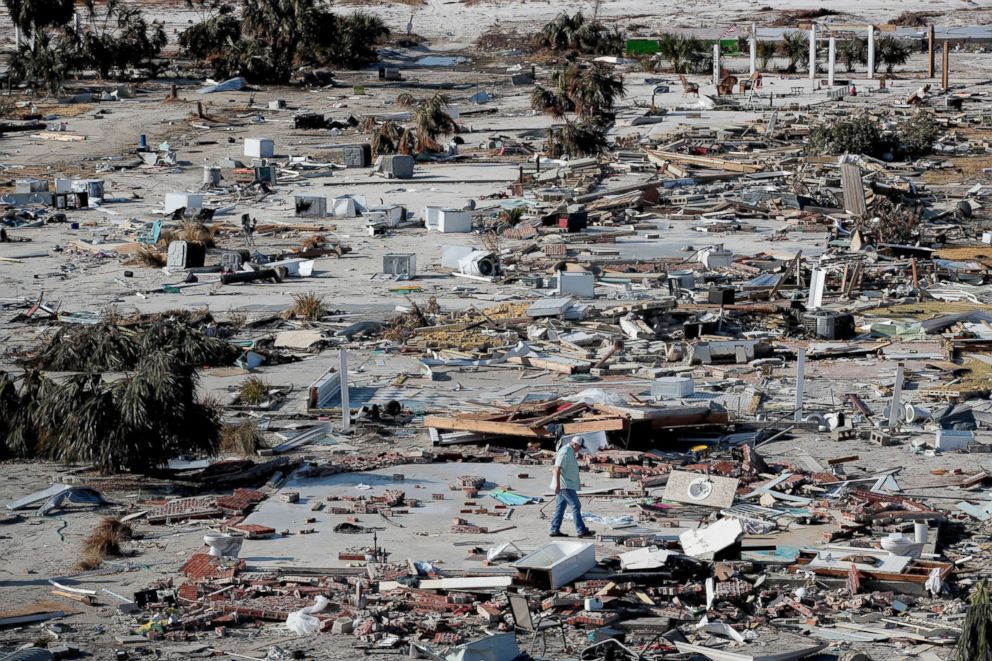 For more great photos from around the world click HERE.
What's hot on social:
The internet's favorite gator returns to the golf course.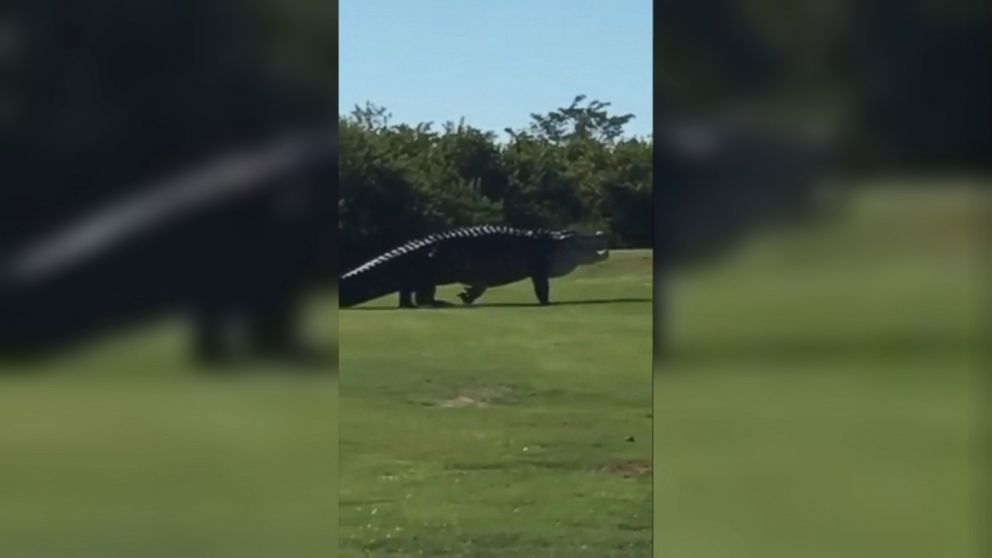 All right, you're off and running. You can always get the latest news on ABCNews.com and on the ABC News app. Details on how to subscribe to the "Start Here" podcast are below. See you tomorrow!
"Start Here" is the flagship daily news podcast from ABC News — a straightforward look at the day's top stories in 20 minutes. Listen for free every weekday on Apple Podcasts, Google Podcasts, iHeartRadio, Spotify, Stitcher, TuneIn, or the ABC News app. On Amazon Echo, ask Alexa to "Play 'Start Here'" or add the "Start Here" skill to your Flash Briefing. Follow @StartHereABC on Twitter, Facebook and Instagram for exclusive content, show updates and more.